In this gallery you will find photos from four vacations in New York 1995 to 2001. With your mousepointer over a thumbnail you will get more information. Please click the thumbnail to open the picture in a new window. All images have a size of 950x650 pixel or 110-200KB. Enjoy your holidays!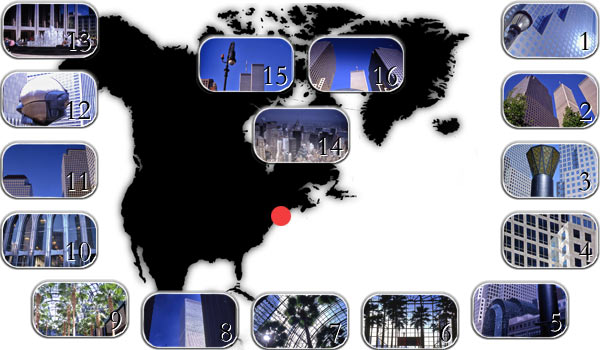 ---
World Trade Center (In Memorium)
I always thought the neighborhood around the now called Ground Zero to be something special. The gigantic WTC, the World Financial Center with the nice indoor palm garden oder der fantastic view on Hudson River.
For me enough reason to redesign the New York galleries and to dedicate this gallery to the memory of the unforgettable World Trade Center.
---
1.-16. Without words
---