In these galleries you will find photos/images from two vacations in San Francisco 1996 und 2002. Click on the thumbnail to open the named gallery. Enjoy your holidays!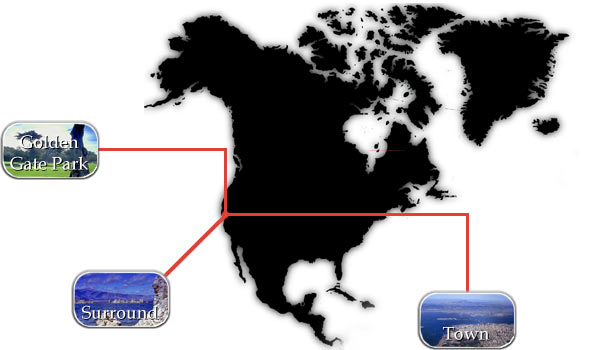 ---
"If your going to San Francisco...". I love Scott McKenzie. Well. Anyway. To tell stories about the beauty and greatness of San Francisco is like carrying owls to Athens. I never heard anybody say "well, yeah, I've been to San Francisco. It's nice." But I do know a lot of peaople who've been there and who are in love with the city. And I'm one of them.
It's hard for me to describe the details which lead to the judgement. Naturally the Golden Gate belonges to it, Bridge and Park, Fishermans Wharf with the sea-lions and also Alcatraz. But San Francisco is more than the sum of its parts. It's the atmosphere and the way of the people who live there, that makes S.F. to one of the most beautiful cities of the world - in the same league as Sydney or Paris.
For the first time I was in S.F. in 1996 and I knew I would be back. The "I'll be back" happened in 2002. And I hope that I don't have to wait until 2008 for the next stay.
---
More information about San Francisco:
San Francisco Chronicle - online magazine
San Francisco Pride - homepage for everyone gay
Fine Arts Museums - for the cultural hiker
San Francisco Reviews - hotels, restaurants and more
Golden Gate - useful information
Golden Gate National Park Service - even more information
Achtung: Mit Urteil vom 12. Mai 1998 hat das Landgericht Hamburg entschieden, daß man durch Setzen eines Links die Inhalte der gelinkten Seite ggf. mit zu verantworten hat. Dies kann, so das LG, nur dadurch verhindert werden, wenn man sich ausdrücklich von diesen Inhalten distanziert. Deshalb distanziere ich mich hiermit ausdrücklich von allen Inhalten aller gelinkten Seiten. Diese Erklärung gilt für alle auf diesen Seiten angebrachten Links.
---