In these galleries you will find photos/images from my hometown, Stuttgart, Germany. Click on the thumbnail to open the named gallery. Enjoy your holidays - and your home!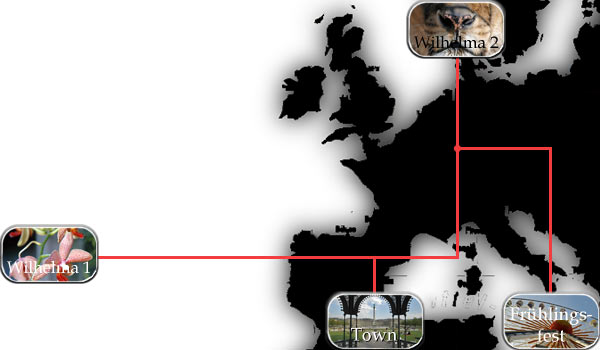 ---
I find it interesting. Many travelers explore only their closer environment. The cities around their home, the state they live in. And maybe some other parts of their country. Some of them never even leave the country they're living in. And they do not miss anything.
With me that was always completely different. The further away, the better, was (and is) my motto. Traveling that way one can easy overlook that there are many beautiful places at home as well. And I want to show that with these - hopefully fast growing - galleries from Stuttgart (where I actually always live).
I have started with two galleries from one of the most beautiful zoos in Germany, the Stuttgart Wilhelma. And then there is one gallery with impressions of the Stuttgart Frühlingsfest, the little brother of the Stuttgart Volksfest or Cannstatter Wasen.
---
More information about Stuttgart:
Stuttgart.de - official homepage (german)
Stuttgart Wilhelma (zoo) (german/english)
L.E. - Leinfelden-Echterdingen, the town where I live (german)
Stuttgart Frühlingsfest (german)
Achtung: Mit Urteil vom 12. Mai 1998 hat das Landgericht Hamburg entschieden, daß man durch Setzen eines Links die Inhalte der gelinkten Seite ggf. mit zu verantworten hat. Dies kann, so das LG, nur dadurch verhindert werden, wenn man sich ausdrücklich von diesen Inhalten distanziert. Deshalb distanziere ich mich hiermit ausdrücklich von allen Inhalten aller gelinkten Seiten. Diese Erklärung gilt für alle auf diesen Seiten angebrachten Links.
---